From the Desk of Dr. John Eibner, CSI-USA CEO
Dear Friends,
This Holy Week, I received the following message from an Armenian Christian social worker in Aleppo, Syria, whose neighborhood is under attack by U.S.-backed rebels:
"We are in a state of siege. The rebels are trying to enter the safe zone and are hitting us with rockets. There are explosions all over the city. The road towards the outside of the city is closed. The prices of food started jumping higher and nothing is entering the city. The situation has been getting worse for over two weeks: No telephone, no electricity, etc. Today, I have Internet access for the first time in many days. Despite the rockets more than 350 people were in church on Palm Sunday. But we are not sure if we will be able to worship in church on Good Friday or on Easter. May the Lord's will be done."
On this Good Friday, I have written to President Obama, asking him to contact the leaders of Saudi Arabia, Qatar and Turkey, and insist that these Islamist states – our allies – order their rebel allies to observe a ceasefire in Syria, starting Easter Sunday.
Urge Obama to Prevent Destruction of Endangered Middle East Christians
This Easter season, I encourage you to contact the president and your elected representatives on behalf of our brothers and sisters in Syria.
CSI is also bringing aid to Syrian Christians who have fled their homes to Lebanon, Iraq, and other parts of Syria. You can donate to these efforts here.
Thank you, and Happy Easter.
Sincerely,
Dr. John Eibner, CEO
Christian Solidarity International, USA
Urge Obama to Demand End to Saudi Persecution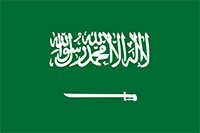 President Obama is on a state visit Saudi Arabia this weekend. Saudi Arabia is one of the world's leading persecutors of Christians. CSI is urging the president to demand an end to Saudi Arabia's religious apartheid and support for anti-Christian persecution."
SEND A LETTER TO PRESIDENT OBAMA ON THIS CRUCIAL ISSUE
READ DR. EIBNER'S LETTER TO THE PRESIDENT
In South Sudan, CSI is Still Liberating Slaves!
Despite the tragic fighting affecting large areas of South Sudan, in North Bahr el-Ghazal state, where CSI operates, there is peace, and CSI is continuing to free people from slavery in North Sudan and bring them home. 400 people were freed on February 28 and March 1!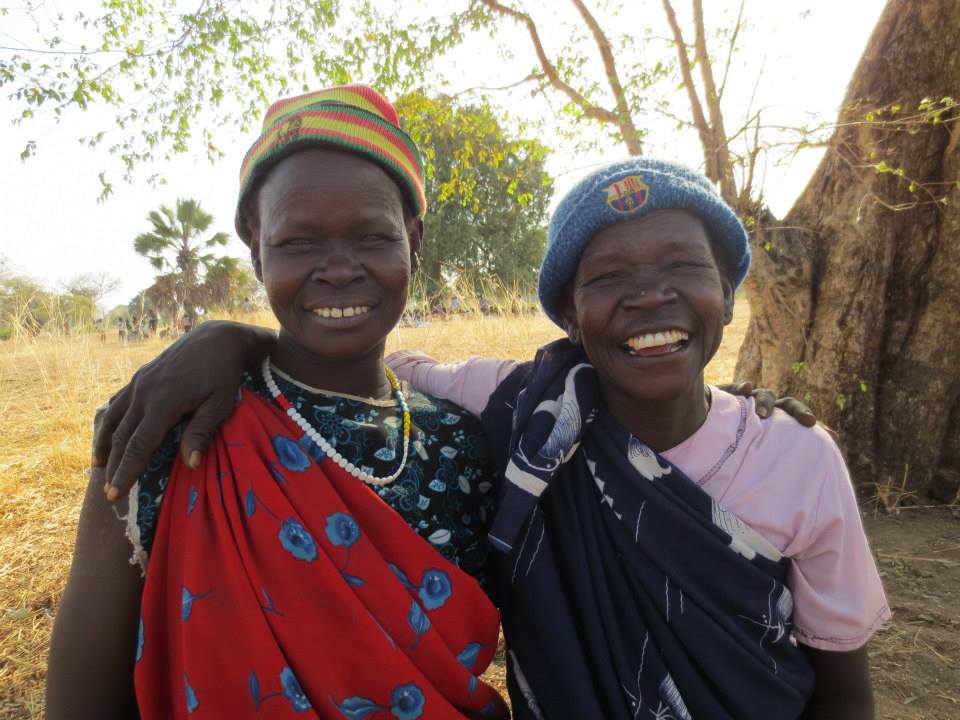 Abuk and Angom, sisters, were separated for fifteen years when Angom was captured and enslaved by jihadists from North Sudan during the war. For years, Abuk traveled to CSI slave liberations hoping to find her sister among those freed. This time, she finally did!
To help make more reunions like this possible, DONATE NOW.
World Leaders Speak Out About Religious Cleansing in Middle East
Learn More About Persecution Here
CSI's Recent Missions
Iraq
Sudan
Syria
Pakistan
Nigeria
Egypt
Iraq: Material Aid for Displaced Christians
In December 2013, a CSI team visited northern Iraq to distribute warm winter coats to over 1,000 poor and displaced Christian children, and meet with victims of anti-Christian violence.
Nearly a million Iraqi Christians have fled their country in the last ten years. Thousands more have fled to Iraq's northern Nineveh plain to escape targeted violence. Among the displaced people the team met was Amira, who fled her Baghdad home with her husband and five children in 2006, after some of her Christian neighbors were murdered and a radical Muslim militia threatened her husband's life.
Today, she lives in a refugee compound in northern Iraq. Her 13-year-old son suffers from severe Post-Traumatic Stress Disorder - so bad that he sometimes chews his fists - and she cannot always afford his medicine. She even sold her wedding ring to buy medicine, but it is still a struggle to make ends meet.
CSI is helping Amira's family buy medicine for their son through our partners on the ground, and supporting displaced Christians in Iraq with food aid and other material support.
Sudan: 418 People Freed From Slavery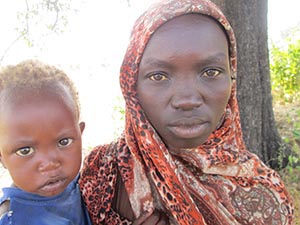 418 people were freed from slavery in North Sudan and repatriated to their homeland in South Sudan on November 28 and 29! The 418 were liberated through CSI's underground slave retrieval network, and a CSI team was on hand to distribute food aid and medical care to the slavery survivors.
All of the freed people were either enslaved by North Sudanese militias during Sudan's civil war (1983-2005) or born into slavery. The vast majority of them reported being beaten, racially insulted, and forced to practice Islam. Many of them experienced torture and sexual abuse.
CSI provided all of the freed people with survival kits, female goats, a ration of food, and medical care where needed.
CSI on Frontlines in Syria as Persecution Intensifies
In early September, as America's leaders were debating whether or not to launch missile strikes on Syria, CSI's Dr. John Eibner traveled to Syria on a mission to bring vital humanitarian aid to displaced Christians and learn more about the situation on the ground.

As the war worsens, attacks on Christians are becoming more common and more brazen. While Dr. Eibner was there, the church worker he was traveling with received a panicked phone call from her brother - Al Qaida-backed rebels, together with forces from the U.S.-backed "Free Syrian Army," were storming his town. He lived in the ancient Christian village of Maalula, where residents still speak Aramaic, the language of Christ. After seizing the town, the terrorists ordered all the Christian residents to leave. Nearly all did.
The Syrian Christian town of Maalula was religiously cleansed earlier this month.
While our political leaders do not want to speak about it, the reality cannot be denied. As the Archbishop of Canterbury recently said, "It's absolutely clear that Christians in Syria are being persecuted."
Dr. Eibner was able to speak to many survivors and eyewitnesses of anti-Christian terror in Syria. One man, "Ari," told him:
We lived in an Armenian Christian neighborhood in Aleppo. Rebels took over the neighborhood next to ours, and cut the throats of some Christians living there. We knew the people who were killed. We decided to flee. First we went to Hassake, in the northeast. There, I saw a man trying to throw a hand grenade at a kindergarten with forty children in it. The grenade blew up in his hand in the last second. After that, we decided to come here. My old shop in Aleppo has now been completely destroyed.

Ari and his family are just some of the 450,000 Syrian Christians who have now fled their homes. Through our partners on the ground, CSI is providing many of these families with food, medical care, clothing, shelter, and school programs for children.

At the same time, CSI is urging our leaders to recognize the crisis of religious cleansing against Christians, Druze, Alawites and others in Syria, and to work for a peaceful resolution to the conflict.

In a letter to President Obama after his return, Dr. Eibner wrote, "Syrians are horrified at the prospect of American missiles soon descending upon their country. ...I urge you to guarantee the rights of Syria's religious minorities. Failure to do so will increase the risk of genocidal consequences for the religious minorities should there be direct American military intervention."

Now, more than ever, we must stand in solidarity with Syria's Christians.
CSI Responds to Peshawar Massacre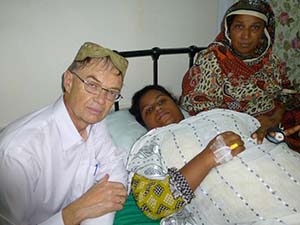 In early October, a CSI team visited Peshawar, Pakistan, to learn more about the deadly double-suicide bombing at a historic church there – the worst attack on Christians in Pakistan in the country's history.
CSI's Gunnar Wiebalck writes:
"On 22 September, the Taliban attacked the Anglican All Saints Church and killed 126 Christians. The church now resembles what I saw at attacked churches in Baghdad - traces of shrapnel and posters of the dead. We visited some survivors in two different hospitals, among others: a father, Nazir, who lost his wife Janila and his daughter Sanja. Nazir is still in intensive care after suffering horrible back injuries. Another patient was Stara, who lost her two sisters. We left financial help for them to cover some of the costs for treatment. All were most grateful for our coming and interest."
CSI Helps Nigerian Christians Facing Boko Haram Terror
Standing next to a makeshift memorial plaque outside St. Theresa's Catholic Church in Madella, Nigeria, Chioma Dike pointed to the names of the family members she had lost.
"Comrade Dike A. Williams is my husband," she whispered, "followed by Dike Lillian, my daughter, followed by Dike Richard, my last boy, followed by Dike Emmanuel, my second-to-last boy."
On December 25, 2011, as churchgoers were leaving the early Christmas mass at St. Theresa's, a car pulled in toward the church. As the security guard assigned to the church walked up to the driver to find out why he was arriving so late, the car exploded. 43 people were killed, including 27 members of the church. Chioma's family, who had gone to church without her, was nearly wiped out. Only two of her children survived.
Since January 2012, the Muslim extremist group Boko Haram has carried out over 80 attacks on Nigeria's Christians, killing hundreds. The attack on St. Theresa's was unusual only in that it occurred in a town near Nigeria's capital city. In Nigeria's twelve northern states, where Islamic shari'a law is the law of the land, brutal attacks on Christians have become routine.
A CSI team was in Nigeria in September to meet with the victims of Boko Haram's terror, and find ways to help. After visiting St. Theresa's, the team headed to Nigeria's majority-Christian southeast region, where thousands of Christians have fled from the north to seek refuge.
At one primary school the team visited, 120 of the 320 young students were refugees from the north. The local parish is struggling to provide them with what they need to continue their schooling. At a nearby orphanage, the team met four-year-old twins, Felicity and Perpetua, whose parents were shot to death by Boko Haram, as well as two-year-old John, who lost his mother in a separate attack.
One refugee woman the team met described how her entire neighborhood had fled in terror when the word spread one morning: "Boko Haram is coming." Another broke down sobbing when asked if her husband and four children had accompanied her when she came to the south. They had not; they were all killed in a bombing in Borno State last September.
"There is no hope of staying in the north," one woman said. "Every day, we were living in fear there."
CSI is providing aid to the victims of the bombing at St. Theresa's. Many of them are still in desperate need of medical care for the wounds they received in the bombing, and the government stopped paying for their treatment months ago. Many others, like Mrs. Dike, lost family members who used to support them, or had their finances drained during their recovery period, and simply need help putting their lives and small businesses back together.
CSI is also supporting several projects to help refugees from the north, including the primary school and orphanage serving children displaced by Boko Haram's terror. With support from our donors, we will provide good food, medical care, and schooling for these children.
Asked why she thinks Boko Haram killed her family, Mrs. Dike said, "All of this belongs to God. I pray to God to forgive them. They don't know what they are doing." She still attends the church where she lost her family. "I cannot run away from my church," she said.
Helen, a mother of two who survived the attack at St. Theresa's with severe shrapnel wounds, told the CSI team, "This is the first time we see people who come to share in our pains, and people who ready to help us. God bless you, and God will replenish from wherever this help is coming from."
Standing with Egyptian Christians Under Fire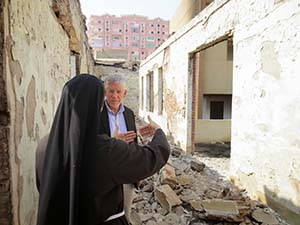 From October 8-13, a CSI team was in Egypt to meet with local Christians and find ways to assist them in the wake of anti-Christian violence in the country.
On August 14, 2013, supporters of the Muslim Brotherhood and other radicals systematically attacked Christian targets across Egypt, destroying or attacking 60 churches and hundreds of Christian businesses and homes and lynching several Christians caught up in the violence.
The CSI team visited the town of Beni Suef, where the Franciscan Sisters' School had been torched on August 14. The team observed that most of the school had been burnt, including the nuns' living quarters. Looters took furniture and computers and ripped out tabletops, electric wiring and faucets. Statues of the Virgin Mary had been smashed and the school's chapel was desecrated. The attackers wrote, "Mohammed is the prophet of God" and "The religion of God is Islam" on the walls that remained unburnt. Witnesses told the team that attackers from the Muslim Brotherhood had assaulted some of the female staff at the school, killed two passers-by and paraded nuns through the streets like prisoners of war.
The school had served 700 students before its destruction, both Muslims and Christians. The CSI team met some of these students at another school, where their teachers are holding afternoon classes for them. The students told the team, "We want our school back!"
Thanks to donations from supporters, CSI is financially supporting the rebuilding of the school in Beni Suef.
Syria: CSI Urges President Obama to Support Religious Freedom in Rebel-held Areas
Today (September 9), CSI-USA's CEO, Dr. John Eibner urged President Obama to present guarantees of the rights of Syria's religious minorities, and religious freedom and parity for all Syrians as central tenants of his Syria policy. He added that credibility of such guarantees depended on public endorsement by Washington's Islamist region allies, such as Saudi Arabia, and Syria's armed opposition.
Writing to the President following a visit last week to Syria, including the war-torn city of Homs, Eibner warned that failure secure religious freedom will "substantially increase the risk of genocidal consequences for the religious minorities."
Discussions with displaced Christians, Alawites and non-Islamist Muslims confirmed the predominance of intolerant Sunni supremacism within Syria's US-backed anti-Assad opposition. While on the way to Homs, Eibner received news from the historic Christian village of Maaloula that rebel groups, including the Al Qaida-linked El Nusra Front and the Free Syrian Army had attacked and driven out its Christian inhabitants, accusing them of being idol-worshippers.
Displaced war victims provided Eibner with accounts of targeted violence committed by rebel groups against religious minorities, especially Alawites and Christians. They include assassinations, ritual beheadings, hostage taking, the desecration of churches and other religious symbols, and the religious cleansing of villages and neighborhoods
Urgent Aid to Syria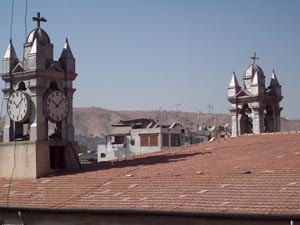 As many as 200,000 Christians have fled Syria to escape war and religious cleansing since March 2011. Many more are displaced within Syria. CSI is committed to helping Syrian Christians survive and remain in their country.
We are providing vital food and medical aid and other necessities to Christians in war-torn areas like Homs, Aleppo and northeast Syria, as well as Christians who have fled to Lebanon and safer regions of Syria and are now homeless and jobless.
For security reasons, we cannot publish all the details of this relief work. It is largely based on partnerships with local churches and church organizations.
$60 can feed a family of five in a destroyed city like Homs for one month. Please give today to stand in solidarity with our brothers and sisters in Syria.