Middle East: Genocide Warning!
From the Desk of Dr. John Eibner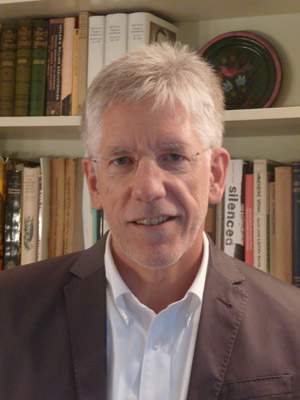 Dear Friends,
Welcome to our website. Here, you will find the information and resources you need to take a stand in solidarity with the persecuted church around the world, and especially in the Middle East.
Nearly three years after CSI first issued a Genocide Warning for the Islamic Middle East and called on our leaders to act, religious minorities in Iraq are facing imminent annihilation. Since August 2, 400,000 Christians and members of the ancient Yazidi religion have fled their homes in the face of attacks from the vicious "Islamic State" group. Over 50 Iraqi churches have been destroyed or occupied, and there are reports of non-Muslims being executed en masse, raped, kidnapped and sold into slavery. The UN High Commissioner for Human Rights has warned that the Islamic State is "systematically targeting men, women and children based on their ethnic, religious or sectarian affiliation, and are ruthlessly carrying out widespread ethnic and religious cleansing in the areas under their control."
We don't intend to let that happen. CSI is organizing an emergency aid response for Christians and other victims of IS in Iraq. CSI is also actively liberating Christians and others held in slavery in North Sudan, and working to raise political support for these threatened Christian communities in the Middle East.
Sincerely,
Dr. John Eibner, CEO
Christian Solidarity International, USA
John Eibner speaks to the displaced from Idlib
Dr. John Eibner, CEO of CSI-USA travels to Syria regularly. On his last visit he spoke to internally displaced people from the city of Idlib. It was captured by rebels at the end of March 2015. After four years of war, many Syrians despair about their future. CSI stands in solidarity with them. Read More
Blinded in Slavery, Athian Can See Again!
Iraqi Christians
200,000 Iraqi Christians need your help.
The "Islamic State" has overrun one of the last Christian areas of Iraq, sending 200,000 Christians and hundreds of thousands of other Iraqis fleeing for their lives. CSI teams and their partners have already delivered food aid to over 1,000 homeless Christian and Yazidi families. Now we are working to provide these families with blankets, warm clothes and portable heaters before the harsh Iraqi winter arrives.
$60 can feed a family for a month. $40 can buy a warm winter coat for a child. Donate Now.
New Report on the Islamic State's Genocide:
"Information exists which would support a prima facie case that ISIS forces have committed the crime of genocide against religious and ethnic minorities in northern Iraq."
- Between the Millstones: Iraq's Minorities Since the Fall of Mosul, Minority Rights Group International, et al, February 27, 2015
Amine Gemayel: "Religious Pluralism in the Middle East: A Challenge to the International Community"
Former Lebanese President Amine Gemayel to Address Existential Threat Facing Christians in the Middle East
March 16, 2015
Amine Gemayel, former President of Lebanon, will deliver a speech entitled "Religious Pluralism in the Middle East: A Challenge to the International Community" at McGuinn Hall, Room 121 (Auditorium), Boston College (main campus), Chestnut Hill, MA at 7:00 pm on Wednesday, March 25, 2015.
Gemayel, who served as Lebanon's President from 1982 to 1988, issued an early warning of possible "genocide" against Middle East Christians as the "Arab Spring" uprisings began in early 2011. 
Former President Gemayel's Boston College address comes two days before the UN Security Council meets to address the crisis of growing persecution of Christians in the Middle East. French Foreign Minister Laurent Fabius, who will chair the Security Council on the 27th of March, has called on the body to take a stand against atrocities committed by jihadists who "deny that minorities have the right to exist". 
Amine Gemayel continues to serve as the leader of Lebanon's Kataeb Party and the head of the Beit-al-Mustakbal (House of the Future) think tank. His appearance at Boston College is co-sponsored by Christian Solidarity International (CSI) and by Boston College's Slavic and Eastern Languages and Literature, Political Science and Theology Departments and the Boisi Center for Religion and American Public Life.
Professor Mariz Tadros on the Killing of Christians in Libya
"Of the 1,125 cases of kidnapping [of Egyptians in Libya], only the Christians have been killed. ...[It is] an ideologically driven political project which is intended to clear the Middle East of its religious minorities, and liquidate religious pluralism. There are strong resonances in the modalities of religious cleansing deployed by varied Islamist militant groups and ISIS in Iraq, Libya and Syria. ...it is precisely the role of the US in aligning, supporting and nurturing militant groups in Libya, Iraq and Syria as a catalyst for the current existential threat to religious diversity in the region that we need to bring to the forefront."
Patrick Cockburn: Islamic State (ISIS) Is Expanding.
Taner Akcam: Modern Turkey's National Struggles Rooted in Genocide Denial
The Tablet: "Christians and Yazidis in Iraq: Unwanted Guests in their own country"
By Dr. John Eibner
September 12, 2014
As one Catholic priest told me, the crimes against humanity committed in August mark a watershed for Iraq's Christian community. "It has destroyed the last ray of confidence in any power to provide protection against the aggression of hostile Islamic forces," he said. By those powers, he means the Iraqi central Government in Baghdad, the regional authority of Iraqi Kurdistan in Erbil, and the United States and its allies. The West, the priest believes, is beholden to Saudi Arabia, Qatar and other Wahabi-oriented powers that regard Christians and other non-Sunnis as infidels, and is therefore incapable of acting in the defense of "infidel" victims of the IS.
In South Sudan, CSI is Still Liberating Slaves!
Despite the tragic fighting affecting large areas of South Sudan, in North Bahr el-Ghazal state, where CSI operates, there is peace, and CSI is continuing to free people from slavery in North Sudan and bring them home. 1400 people have been freed so far in 2014!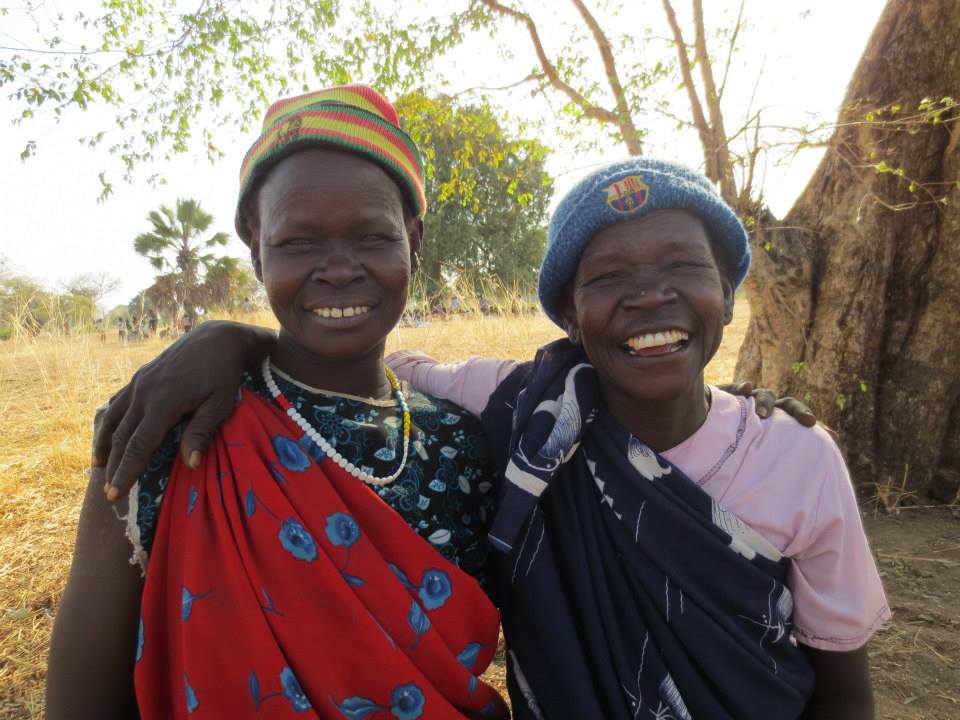 Abuk and Angom, sisters, were separated for fifteen years when Angom was captured and enslaved by jihadists from North Sudan during the war. For years, Abuk traveled to CSI slave liberations hoping to find her sister among those freed. This time, she finally did!
To help make more reunions like this possible, DONATE NOW.
World Leaders Speak Out About Religious Cleansing in Middle East
Learn More About Persecution Here
CSI's Recent Missions
Iraq
Sudan
Pakistan
Nigeria
Iraq: CSI Responds to ISIS Onslaught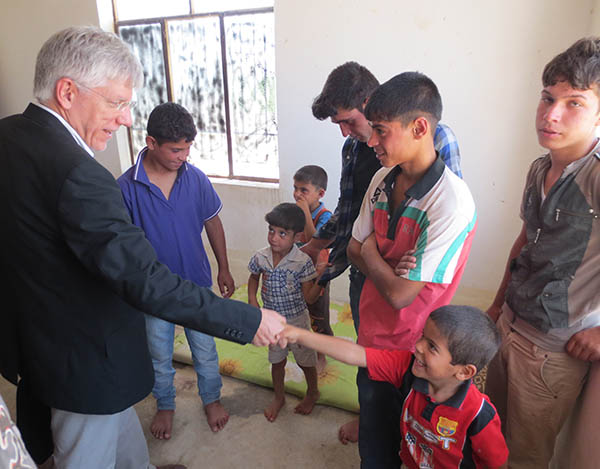 Following the fall of Mosul to forces from the al Qaeda-linked Islamic State in Iraq and Syria (ISIS), a CSI team traveled to northern Iraq from June 26 to June 29, to distribute food and humanitarian aid to Iraqi families fleeing the onslaught.
The team arrived just as ISIS began shelling Qaraqosh, a Christian town near Mosul, forcing nearly all of its 50,000 people to flee. The CSI team was poised to help to this latest wave of refugees, and with help from our local partners, humanitarian aid has been distributed to hundreds of displaced families in the Mosul area.
Over one million Christians have fled Iraq since 2003, and this new assault from ISIS threatens to destroy the 2,000-year-old Iraqi Christian community completely. CSI has issued a Genocide Warning for Christians in Iraq and the broader Middle East.
View pictures from this mission on our Facebook page.
Slave Liberations Continue!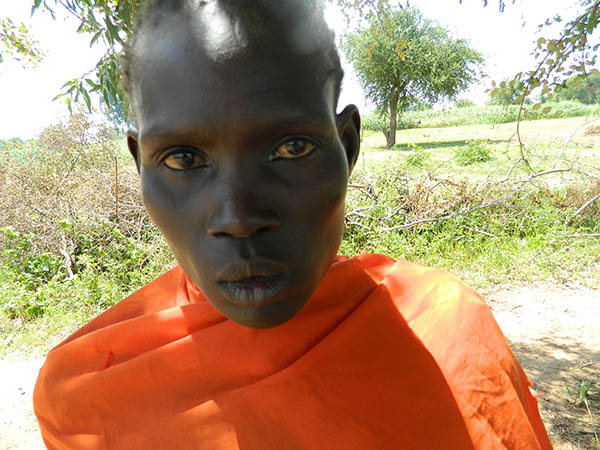 300 people were freed from slavery in North Sudan and repatriated to their homeland in South Sudan on July 26 and 27! The 300 people were liberated through CSI's underground slave retrieval network, and a CSI team was on hand to distribute food aid and medical care to the slavery survivors.
So far this year, CSI has freed over 1,000 people through our unique slave liberation program.
All of the freed people were either enslaved by North Sudanese militias during Sudan's civil war (1983-2005) or born into slavery. The vast majority of them reported being beaten, racially insulted, and forced to practice Islam. Many of them experienced torture and sexual abuse.
CSI provided all of the freed people with survival kits, female goats, a ration of food, and medical care where needed.
CSI Responds to Peshawar Massacre
In March 2014, CSI staff attended the inauguration of a school in a Pakistani Christian slum, whose construction was financed by CSI. (For security reasons, we cannot disclose the school's location or name.) At this school, impoverished Christian children can receive an education and contribute to a more hopeful future for their war-torn country.
The CSI team also carried out a food distribution to survivors of the September 2013 suicide attack on Peshawar's All Saints Church, in which more than 120 worshipers were killed. CSI employs local medical staff to care for the victims in Peshawar.
CSI Helps Nigerian Christians Facing Boko Haram Terror
Update, August 1, 2014: As the death toll from Boko Haram's reign of terror rises, CSI has traveled to Nigeria repeatedly to expand our assistance programs to Nigerian Christian refugees. Currently, we are providing medical care for the victims of the Madalla Christmas Day church attack, sending over 100 refugee children to school, providing food, clothing and education for children who lost their parents to Boko Haram attacks, and funding microloans for refugees seeking to start businesses to support their families.
Standing next to a makeshift memorial plaque outside St. Theresa's Catholic Church in Madella, Nigeria, Chioma Dike pointed to the names of the family members she had lost.
"Comrade Dike A. Williams is my husband," she whispered, "followed by Dike Lillian, my daughter, followed by Dike Richard, my last boy, followed by Dike Emmanuel, my second-to-last boy."
On December 25, 2011, as churchgoers were leaving the early Christmas mass at St. Theresa's, a car pulled in toward the church.  As the security guard assigned to the church walked up to the driver to find out why he was arriving so late, the car exploded.  43 people were killed, including 27 members of the church.  Chioma's family, who had gone to church without her, was nearly wiped out.  Only two of her children survived.
Since January 2012, the Muslim extremist group Boko Haram has carried out over 80 attacks on Nigeria's Christians, killing hundreds.  The attack on St. Theresa's was unusual only in that it occurred in a town near Nigeria's capital city.  In Nigeria's twelve northern states, where Islamic shari'a law is the law of the land, brutal attacks on Christians have become routine.
A CSI team was in Nigeria in September to meet with the victims of Boko Haram's terror, and find ways to help.  After visiting St. Theresa's, the team headed to Nigeria's majority-Christian southeast region, where thousands of Christians have fled from the north to seek refuge.
At one primary school the team visited, 120 of the 320 young students were refugees from the north.  The local parish is struggling to provide them with what they need to continue their schooling.  At a nearby orphanage, the team met four-year-old twins, Felicity and Perpetua, whose parents were shot to death by Boko Haram, as well as two-year-old John, who lost his mother in a separate attack.
One refugee woman the team met described how her entire neighborhood had fled in terror when the word spread one morning: "Boko Haram is coming." Another broke down sobbing when asked if her husband and four children had accompanied her when she came to the south.  They had not; they were all killed in a bombing in Borno State last September.
"There is no hope of staying in the north," one woman said. "Every day, we were living in fear there."
CSI is providing aid to the victims of the bombing at St. Theresa's.  Many of them are still in desperate need of medical care for the wounds they received in the bombing, and the government stopped paying for their treatment months ago.  Many others, like Mrs. Dike, lost family members who used to support them, or had their finances drained during their recovery period, and simply need help putting their lives and small businesses back together.
CSI is also supporting several projects to help refugees from the north, including the primary school and orphanage serving children displaced by Boko Haram's terror.  With support from our donors, we will provide good food, medical care, and schooling for these children.
Asked why she thinks Boko Haram killed her family, Mrs. Dike said, "All of this belongs to God.  I pray to God to forgive them.  They don't know what they are doing." She still attends the church where she lost her family. "I cannot run away from my church," she said.
Helen, a mother of two who survived the attack at St. Theresa's with severe shrapnel wounds, told the CSI team, "This is the first time we see people who come to share in our pains, and people who ready to help us.  God bless you, and God will replenish from wherever this help is coming from."